The life of every home is just because of the lovely kids of it. Kids love to wear something different yet comfortable. So that they never get disturbed while performing any task. Bohemian inspired dressing for kids is particularly a great way, with which they feel more confident and happy. Boho style dressing is full of colors, mixing and matching of various shades or different. Boho-chic design fashion is beautifully comprised of layering, make a layer with a stylish leather jacket, with a vest or a Kamino. You have the freedom to layer with tribal and funky accessories such as the floppy hat, bohemian scarfs and of course with the fascinating flower crown. Grab out these mind-blowing kid's dressing ideas shown below one by one.


Bohemian style kid's clothing always seems inspirational especially when it comes to the clothing of your little princess. This linen made long frock in loose shape seems comfortable and perfect to wear in summer weather. However, the look of the girl can only be fully completed with some beautiful accessories.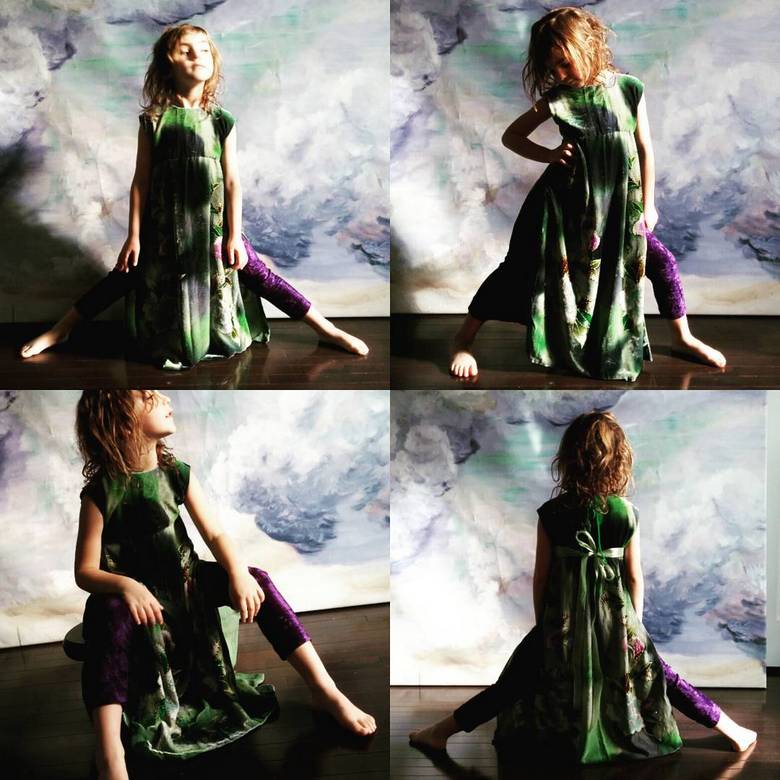 Kids love comfort in their dressing. The beauty of this simple yet elegant outfit seems eye-catching. While the look is simply incomplete if you don't think about some beautiful accessories, like jewelry and scarfs. A loose shirt with tights seems perfect to opt a boho style design.

What an adorable idea is of boho style designing is shown in the image below. The wonderful addition of white laces in the desirable white frock appears mind-blowing. A perfect bohemian idea is given to the beautiful girl with the outstanding flower crown.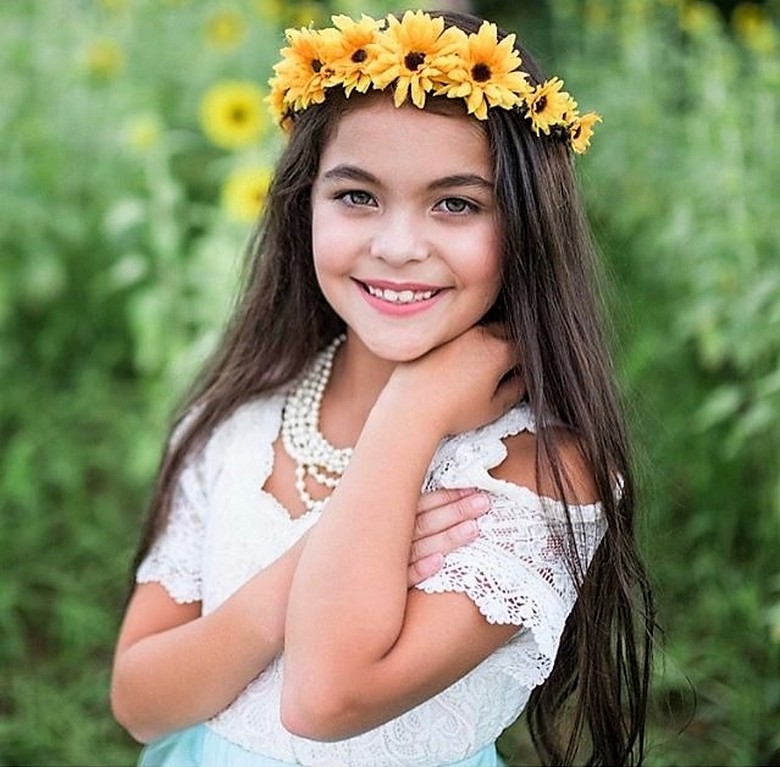 This is a wonderful boho style beach outfit for your kid. The beautiful crochet work on the shirt edge and the loose skirt attractively delivers a perfect bohemian style appearance to your beloved one. The nude and earth tones bring a kind of vibe.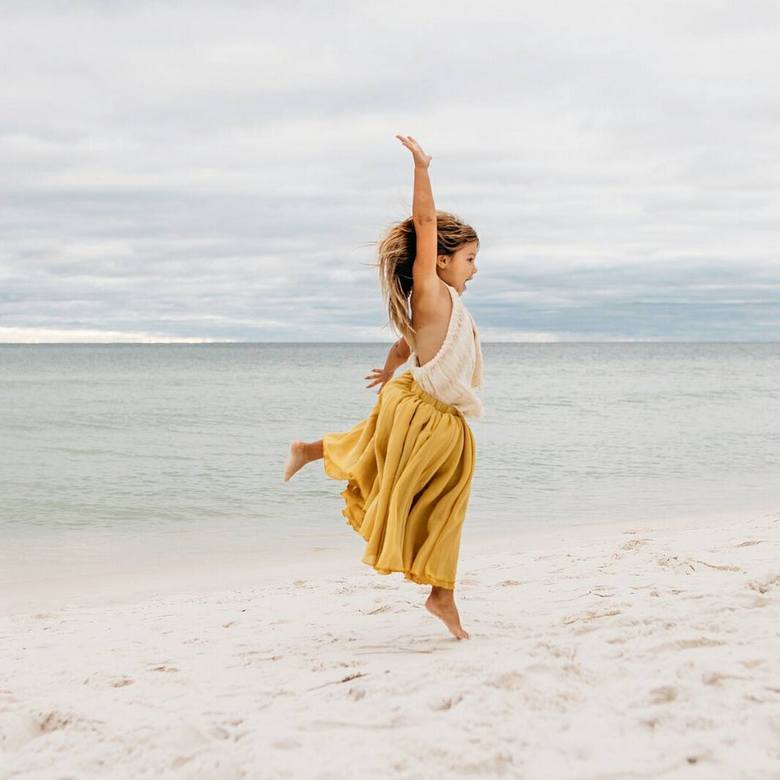 For a more trendy look, a beautiful black color maxi seems motivational. The extraordinary comfortable and loose fabric and funky style jewelry item such as the necklace is one of the most known bohemian signatures.

The most attractive element of boho style is the layering, so the delightful layering is made with a crocheted shawl. The simple, beautiful kid's dress is an admirable idea to adorn your baby's look and transform it into a perfect boho chic style.

For more appealing and casual look these outfit seems perfect. Linen bell pants with beautiful prints are amazingly enhancing the beauty of these kids. The idea is wonderfully shown that color does not matters when your plans to have a boho style idea.

A special kind of vibe appears when such a wonderful boho style design is presented for the kid. A ribbon tight floppy hat with a soft cotton dress seems elegant. The small yet excellent floral prints simply look great.The outfit looks perfect for your visit to green areas.

To have a perfect boho style outfit in your kid's wardrobe, this idea seems appealing. A loose frills blouse, with the adorable loose skirt having some floral patterns looks exceptional together. The amazing outfit seems best to use as a casual or as a formal dress.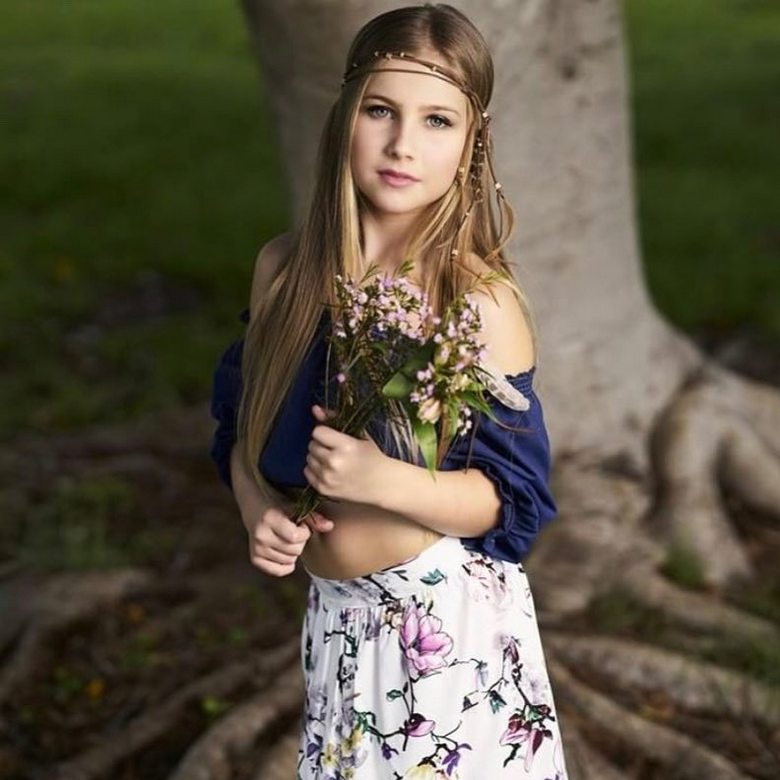 Another of the most emblematic pieces of the bohemian style design, this alluring kid's dressing idea is too cute. The beautifully embroidered two-pieces outfit like this loose blouse and short looks heart-touching. An adorable matching of sandals looks great.

As kid's dresses always look perfect no matters what the color or style it. But an inspirational, heart-touching idea of boho chic is all here for you. A delightful crocheted romper, a stylish necklace and of course, the crocheted cap is really adorable.

Check out this appealing idea of delivering a great bohemian style design to your heart. Yes, a delightful white lace dress with a jeans short looks perfect. The idea is further enhanced with an addition of the brown floppy hat.

A stylish bohemian style idea is presented here for the adorable kid's dressing. A cool long-skirt with beautiful color and pattern adding an alluring increase in boho-chic style. The look is simple, to complete it we can also use some funky jewelry items.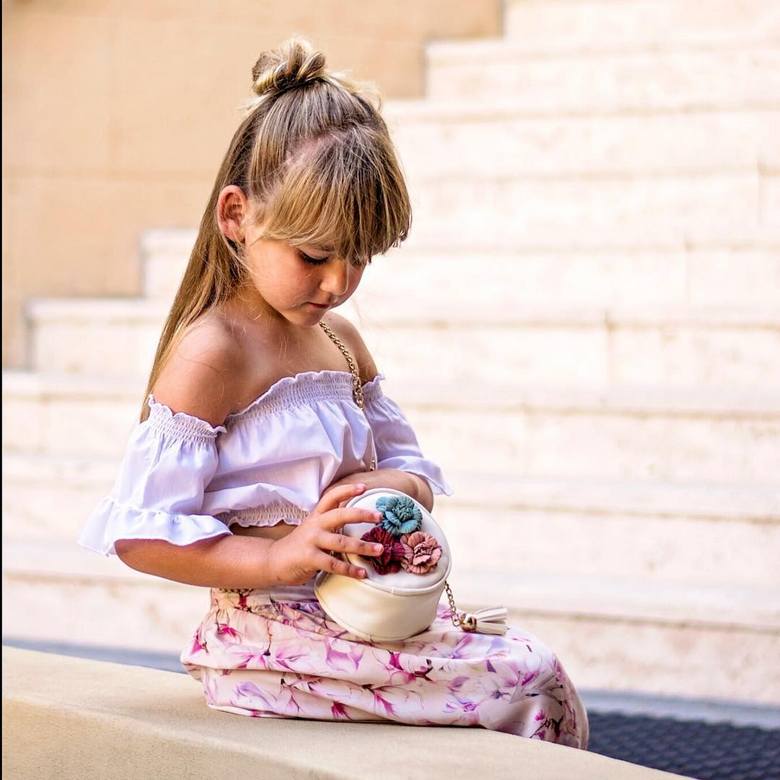 If you just read a word bohemian style, the first thing that arouses in mind is the comfort. The earthy tone of these kid's dresses delivering a delightful pleasure to aesthetic senses. While the look is attractively completed with stylish flower bands.

Let's wear whatever you like, and stop wondering about the fashion. As the bohemian style ideas are the just one that allows you delightful layering in your dressing. A unique Kamino over the loose short dress seems great to add a funky look to your kid's dressing.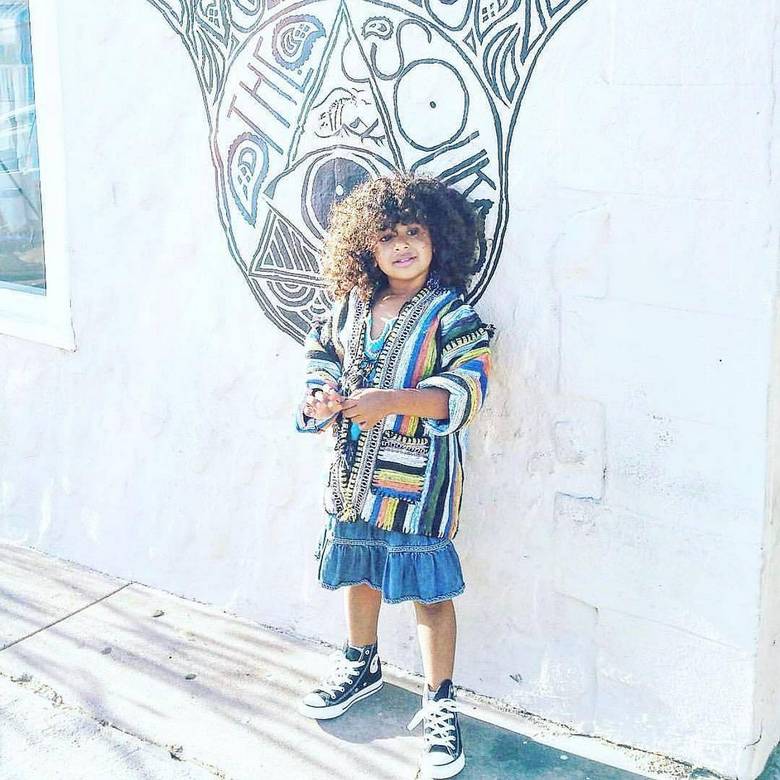 Have a look that how attractive this beautiful kid's dressing looks in bright maroon color. An off-white short and the stylish hairband giving a heart-touching cute look to the baby. This is effortlessly a perfect bohemian style idea shown in the image below.

An inspirational bohemian design idea is all presented here for you. You have full freedom to style this boho-chic design with an elegant bohemian scarf and tribal jewelry items. This beautiful kid's outfit is styled out for enjoying the pleasure of beach site.

Comfortable earthy tones printed skirts kept a stylish and graceful charm in them. For sure there is no comparison of bohemian style ideas when we first considered the elegance and beauty of our beloved kids. This is another breath-taking boho-chic style for you.

Look at the wonderful beach outfit shown here for the adornment of your kid's dressing as according to the boho-chic design. A flowy skirt with appealing print pattern seems much inspirational at the first outlook. You can also add some bright color blouse, instead of using white.

Kids are the prettiest gift that we get in our lives, so it is our duty to take care of their needs. The heartiest desire of every kid is to have maximum comfort around her. So the beautiful kid' boho style dress is all meant for this purpose. Comfort is particularly the second synonym for the bohemian.

An admirable presentation of the idea through the picture is wonderful praises the photographer first. That how attractively he capture the countless beauty in the eye of his camera. These two lovely girls are all dressed as same to the boho style.

Add the wonderful terms to your beloved little princess's personality and that is grace and charm. The use of some bright color bohemian style designs will amazingly influence on the cute and lovely look of your kid. If you like to wear jeans, or vintage style vest over it, it will surely create a great pleasurable feeling.

Check out the captivating idea of boho style that is all adorned the beauty of this cute girl beyond limits. The delightful, alluring frock with lot's of colors and mind-blowing prints seems exceptional with shorts. The design is simply breath-taking if opted with long boots.

It's always having a fun, when we plans to add some funky yet stylish bohemian dresses in her wardrobe. The idea of having some boho-chic style dresses always appears with an inspiration. It will amazingly appears attractive and heart-touching.

Long maxi style dressing is simply an excellent idea for kid's dressing by following the boho style fashion. This idea is effortlessly brough closer to you, to have the amazing bohemian style design is all on your finger tips.

The awe-inspiring use of royal-blue in all the boho style idea seems glamorous. If you are thinking that how it could be bohemian, no color or print added. Well, the bohemian fashion is attractive gets with the other accessories she worn.

Just other than mixing and matching colors and prints, crocheting is another delightful bohemian style idea. An awesome crochet scarf and long socks both are exquisitely completing this kid's dressing design very well.

Jasmine is the prettiest white flower in all, and as it is used in the beautiful flower crown, cute kid's simple looks cutest. The idea of bohemian style all depends on their crowns as shown in the image below. While a long necklace is also a great addition.

Yellow is a color, that women love to add in their clothing collection especially in summers. The beautiful kid's outfit in yellow is attractively beautifying the look of the cute girl. An extraordinary bohemian style accessory, such a flower crown is simply making the girl looks like a real beauty queen.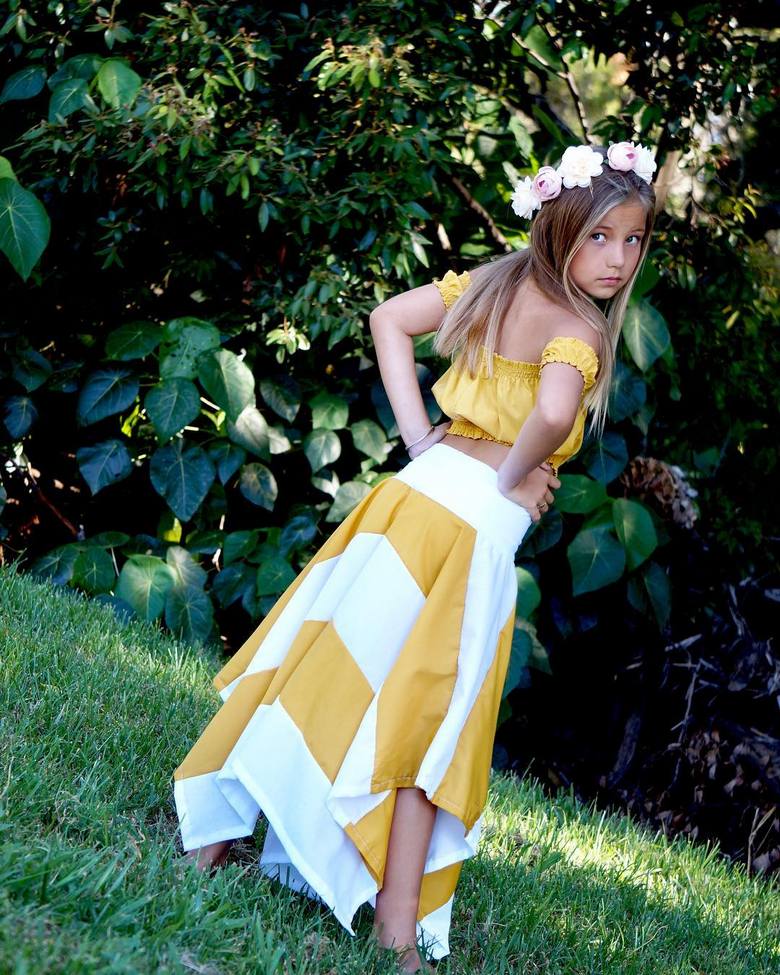 Dotted scarf wrap at the head, long jewelry necklace, and the elegant leather boots all are exceptional to make this wonderful design a perfect bohemian concept. The layering will also increase the charm of the kid's dressing if adorned with a vintage style jacket.
This is another extraordinary dressing idea for the young girl at your home. You can effortlessly provide a real bohemian style idea to your kid with a stylish blouse wears with a fantastic check short skirt. The hat and sunglasses both are just added to perfection.

Are you planning on went for a picnic and your kid have a desire for cool and comfortable dresses? Then, this one seems the ideal on for you. A bohemian style design is presented with a modern linen dress having unique floral patterns. While the sunglasses also looks great to make a charming addition.

If you make a look at the latest fashion trends, especially at the kid's clothing, this boho-chic design is all created as according to it. An adorable short blouse with flowy, loose skirts delivers a perfect vibe of bohemian style idea.

Choose this appealing bohemian style design to change the simple impression of your kids, especially when they dressed for a wonderful party. The stylish nude long boots attractively making this idea a style statement for your beloved one.

An awesome boho-chic style is made a part of the image shown below. This is simply an alluring idea to adorn your beloved look as according to perfect bohemian style design. A loose, linen fabric with a lace edging appears great to worn casually.

When you plan to mix and match something in your dressing to have a long-lasting bohemian style design, the wonderful print mixing makes its position on top. A touch of off-white lace with different print patterns looks great.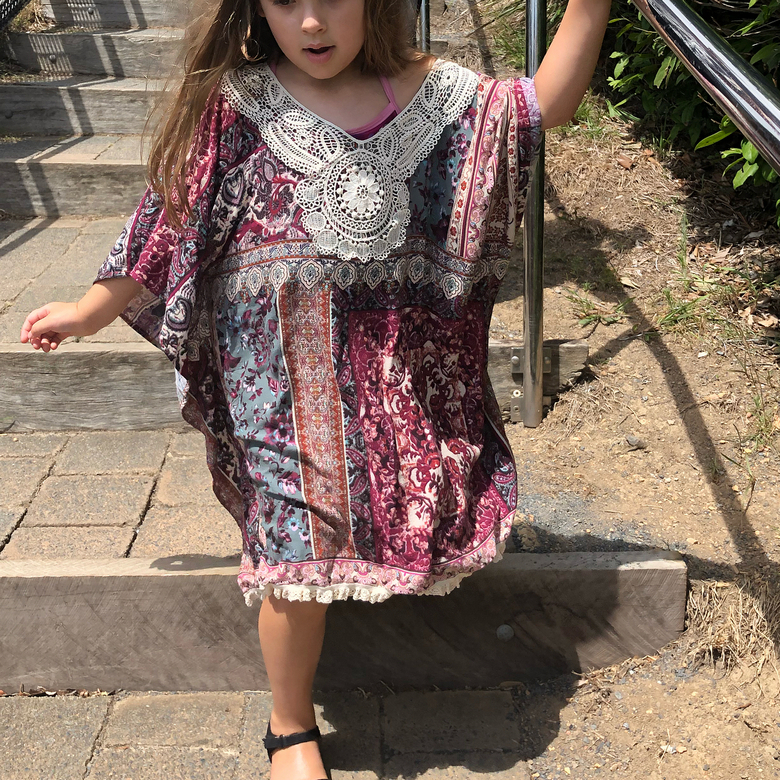 As we have discussed above that earthy tones and loose dresses in the top important element of boho style idea. This cute kid long maxi dress is simply admirable at the first presentation. The colorful floral patterns are attractively playing their part in increasing the beauty of this idea.

The beautiful trend for the flower crown never gets old, no matters that you are selecting it for a young girl or for your little princess. The beauty of the idea is all its peak. A perfect match of dark and light in the dress providing a perfect boho chic vibe.